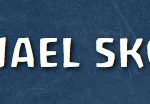 Michaelskolen
På Michael skolen udbyder vi hermed en fuldtidsstilling som rengøringsassistent, der eventuelt – og med fordel – kan deles mellem to mennesker.
Vi søger specifikt en rengøringsassistent til skolens grundskoleafdeling, sale og værksteder.
Michael skolen er en Rudolf Steinerskole med både børnehave og privatgymnasial overbygning, der ligger på grænsen mellem Herlev og Ballerup. Skolen har en mængde forskellige bygninger og tilhørende aktiviteter, som kræver daglig rengøring eftermiddag eller aften.
VI TILBYDER
en fuldtidsstilling – eller en halvtidsstilling – i 43 uger pr. år. Angiv, om du har interesse i fuld tid eller om i er 2 der vil dele stillingen.

   

fri i hele juli måned samt skolens efterårsferie (uge 42), juleferie (cirka uge 52-01) og vinterferie (uge 7).
fleksibel arbejdstid eftermiddag/aften/nat, idet rengøringen skal foregå

 

mellem kl. 15 og 8 på hverdage.
Du aftaler dine arbejdstider med

 

skolens tekniske chef.
INSTA 800-kursus, såfremt du har behov for det.
DU ER
fleksibel
selvstændig
erfaren med rengøringsarbejde. Hvis du ikke har et INSTA 800-kursus, er

 

du indstillet på at tage det.
ordentlig og pligtopfyldende
afklaret med, at grundskolebørn, der har frikvarterer i skov og mose,

 

efterlader behov for din indsats
ANSÆTTELSESFORHOLD
37/18,5 timer/uge
Arbejdstid mellem kl. 15 og 8 på hverdage (+ særlige hovedrengøringsdage)
Løn efter overenskomst mellem 3F og Danske friskoler Friskoleforening
Ved ansættelse indhentes børne- og straffeattest
Michael skolen er en Rudolf Steinerskole, der blev grundlagt i 1976 og vi ligger smukt ved bredden af Sømosen i Hjortespring, lige på grænsen mellem Herlev og Ballerup. Skolen rummer cirka 370 elever og studerende fra børnehaveklasse til og med 2. hf (Steiner hf).
Tiltrædelse snarest.
Ansøgningen sendes til Teknisk Servicechef Marchel Pedersen: mtp@michaelskolen.dk
MICHAEL SCHOOL IS LOOKING FOR A CLEANING ASSISTANT
At Michael School, we hereby offer a full-time position as cleaning assistant which can possibly – and with advantage – be shared between two people.
We are specifically looking for a cleaning assistant for the school's primary school classrooms, halls and workshops.
Michael School is a Rudolf Steiner school with both kindergarten and private high school, located on the border between Herlev and Ballerup. The school has a number of different buildings and associated activities that require daily cleaning in the afternoon or evening.
WE OFFER
a full-time position – or a part-time position (2 people) – for 43 weeks per

 

year. Please indicate if you are interested in full time or if there are 2 of you who want to share the position.
Vacation for the entire month of July as well as the school's autumn holiday

 

(week 42),

 

Christmas holiday (approx. week 52-01) and winter holiday (week 7).
flexible working hours afternoon/evening/night, as the cleaning

 

must take place between 15 and 8 on weekdays. You can arrange your
working hours with the school's technical manager.
INSTA 800 training, if you need it.
YOU ARE
flexible
self motivated
experienced with cleaning work. If you don't have an INSTA 800 course, you are willing to take it.
orderly and conscientious
Aware that primary school children who have recess in our natural

 

surroundings, require your efforts!
TERMS OF EMPLOYMENT
37 hours per week, or 2 persons- 18.5 hours/week each.
Working hours between 15 and 8 on weekdays (+ special cleaning days) Salary according to collective agreement between 3F and Danske friskoler Free school association.
Upon employment, child and criminal records will be obtained.
The Michael school is a Rudolf Steiner school that was founded in 1976 and we are beautifully located on the banks of Sømosen in Hjortespring, right on the border between Herlev and Ballerup. The school has approximately 370 students pupils and students from kindergarten up to and including 2nd hf (Steiner hf).
Starting as soon as possible.
Please send your application to Technical Service Manager Marchel Pedersen: mtp@michaelskolen.dk